Edgerton School District is looking for a K-5 full time Educational Support Profession (ESP), starting ASAP. Please visit our WECAN post to submit an application. We are also looking for a full time K-5 Educational Support Profession (ESP) through Teachers on Call. Please email Principal Roth at
Jerry.Roth@edgerton.k12.wi.us
or Principal Redalen at
Alice.Redalen@edgerton.k12.wi.us
for more information on the Teachers on Call position. Both positions follow the school calendar and do not require summer hours.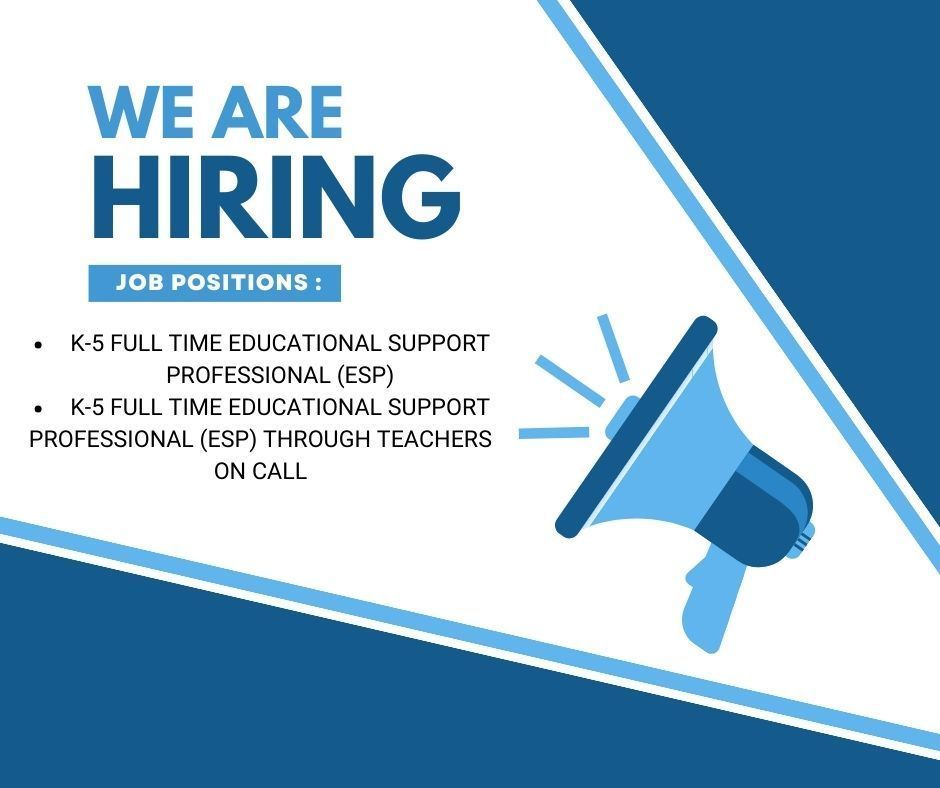 Stadium Field Dedication Event: Friday September 15th @ 6:30pm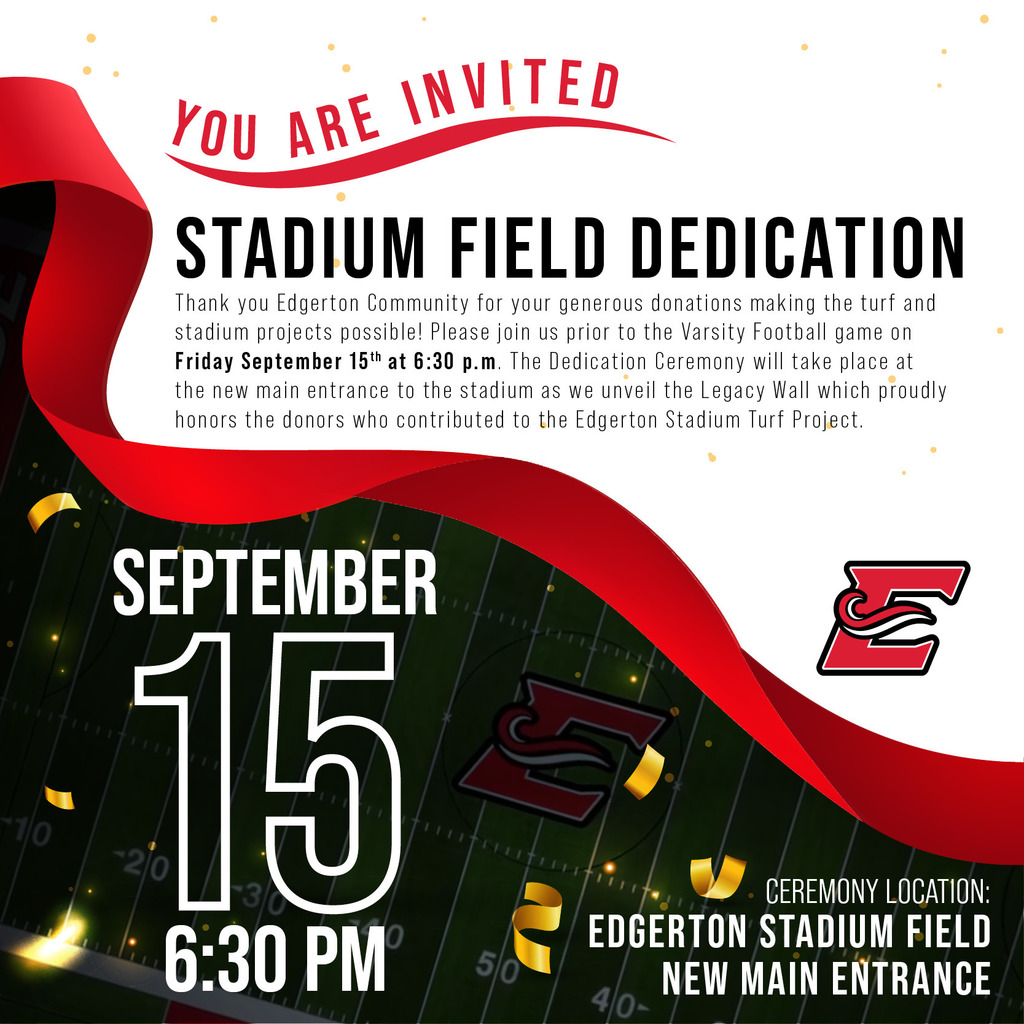 Hey ESD Families, Looking for affordable internet? Check out this flyer for more information. Call (608) 267-3595 for assistance.
SCHOOL ZONE SAFETY The Edgerton Police Department along with the Edgerton School District takes your children's safety seriously and so must you. With the beginning of the new school year I would like to remind parents that we understand how congested and frustrating schools zones can become in the morning and afternoon when you're dropping off or picking up children. However, poor driving habits, parking violations and aggressive driving near the schools create an unsafe and dangerous environment for our children. We are asking all parents to do their part in promoting safe driving school zones to ensure children arrive at school safely. To help reduce congestion and provide a safer environment please keep these points in mind when dropping off or picking up your children: • The bus stop is for buses only. • Walk your child to school when possible. • Use the school bus system when possible. • Drop off/pick up children a short distance away from school when possible. This will help alleviate congestion around the school. • Once your child is out of the car and safely on the sidewalk vacate the area to make room for others parents to drop off their children. • Do not double park to drop off your child. • Obey the parking and traffic signs while on the school campus, especially the designated "no parking areas" marked with painted yellow curbs. • Be mindful of the school staff and crossing guards. They are there for your child's safety. • Be a "Good Neighbor" by being mindful of the residents who live near the school. As part of our commitment to ensuring the children's safety, the Edgerton Police Department will be actively enforcing traffic and parking laws around the school campus. Please drive responsibly and conscientiously. Let's keep the safety of our children in mind and have a good school year Sincerely, Chief Bob Kowalski Edgerton Police Dept. Dr. Dennis Pauli Superintendent Edgerton School District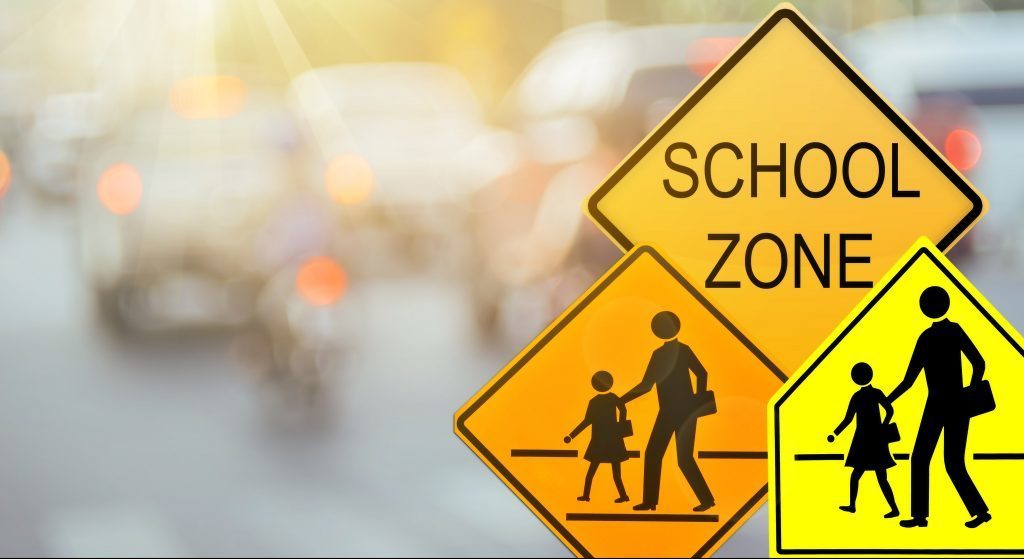 Current Open Positions! Phy Ed Teacher - Middle School 4K Teacher - Edgerton Children's Center Education Support Professional (Part-time) - CES Primary Building Substitute - High School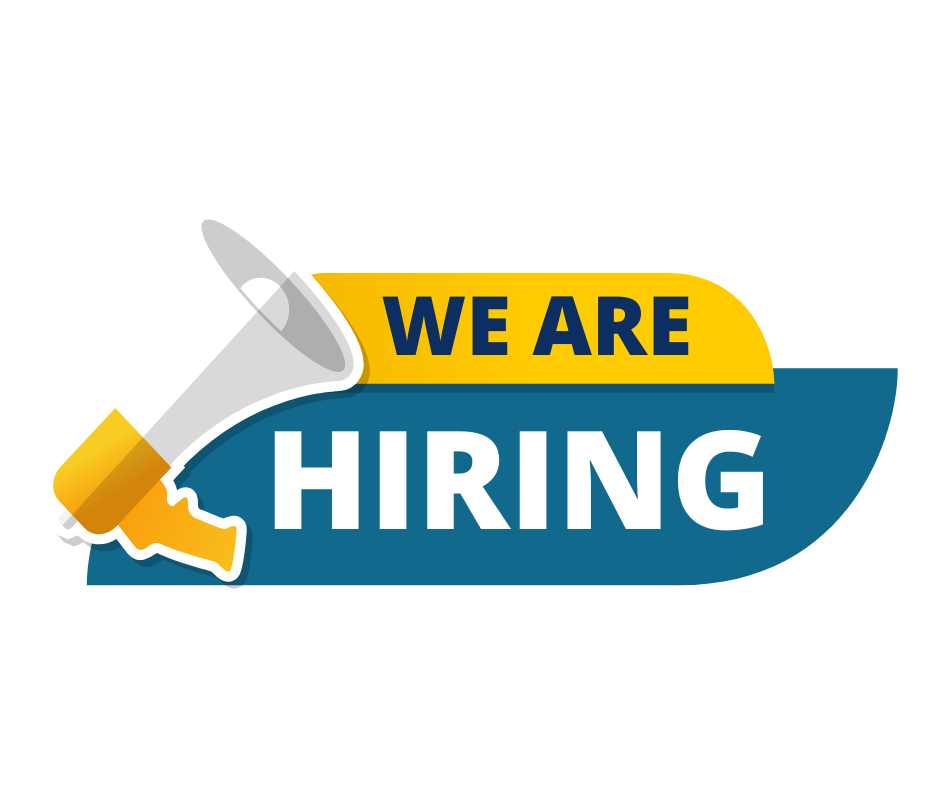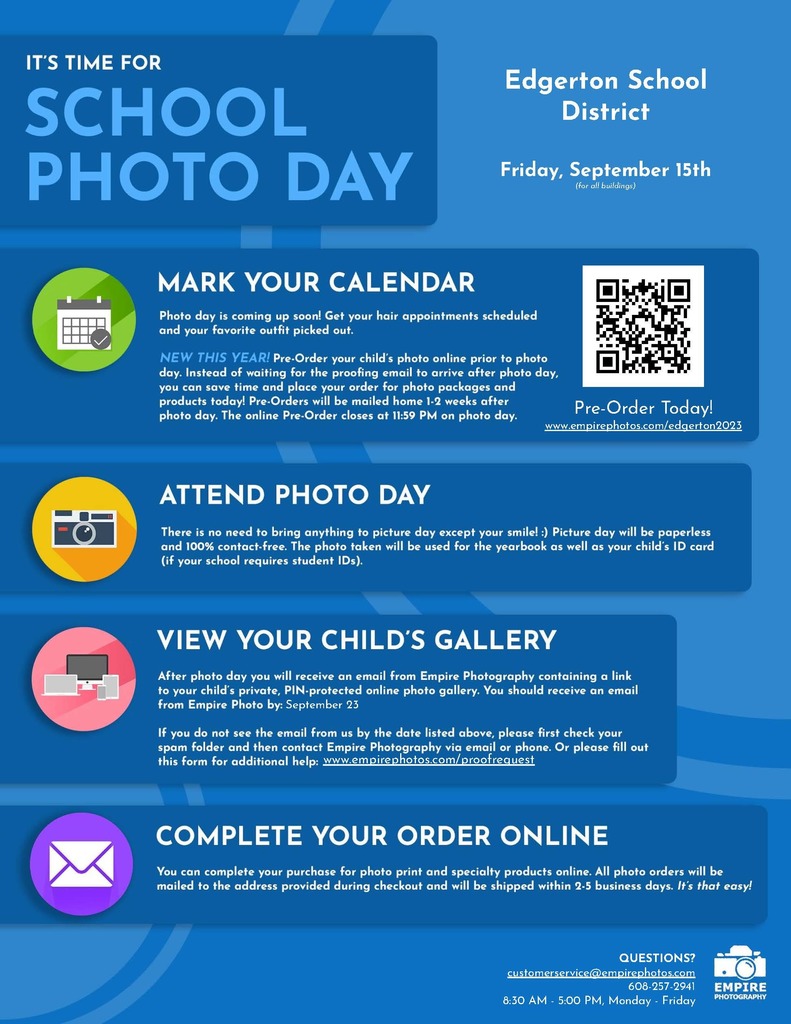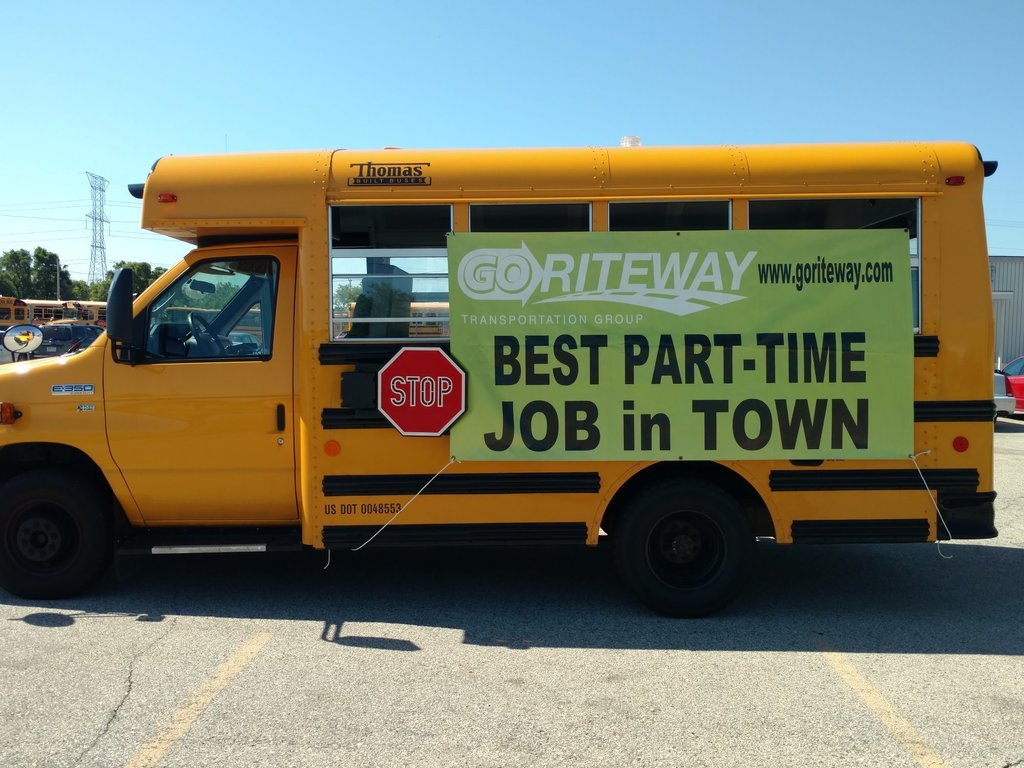 Go Riteway Transportation Group Job Fair You're Invited to your job fair! Stop by to hear about our current opportunities and try driving a bus! When: June 27, 2023 Time: 9:00am till 11:00am Location: 100/200 Elm High Drive Between Community Elementary and Edgerton High School
Summer School Parents and Guardians, We have a stadium field construction update: 1. All Community Elementary parking lots will be open for the start of summer school starting tomorrow, June 11th. Our needed access for truck routing has been completed. 2. The parking lot directly in front of the tennis courts will be closed through the summer. Students/families accessing the tennis courts may park in the middle school auxiliary lot and walk to the tennis courts as outlined on the attached map. 3. All high school classes and activities must enter through the main entrance door of the high school throughout the summer.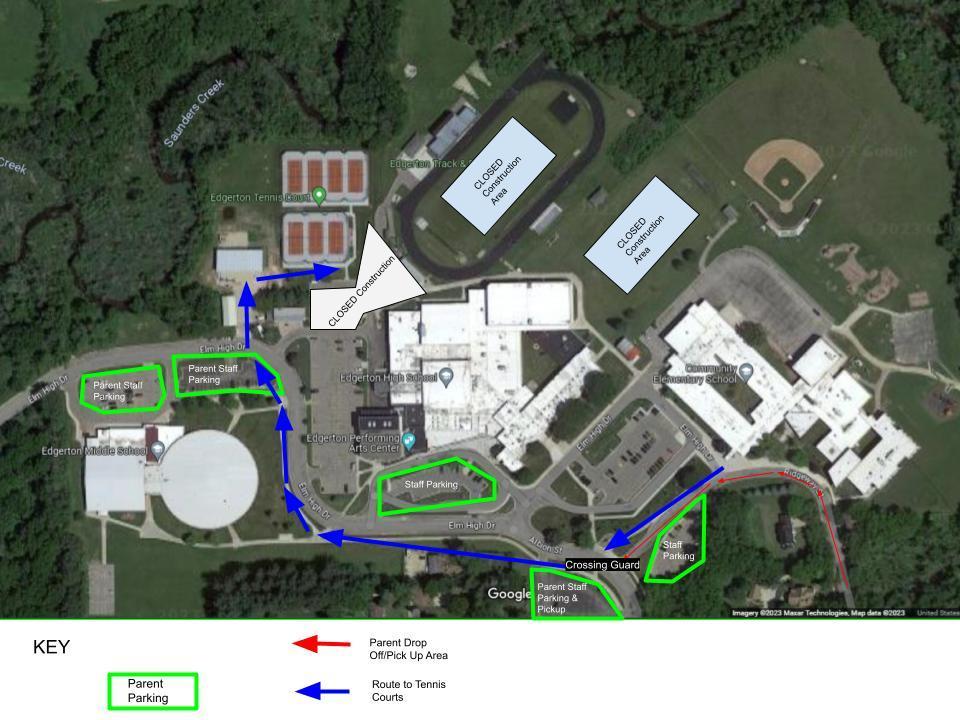 ESD Retirees! We are so grateful to all of our retirees for their dedicated service to our students and our community. Your years of hard work and dedication have made a lasting impact on the lives of countless children. We wish you all a happy and healthy retirement!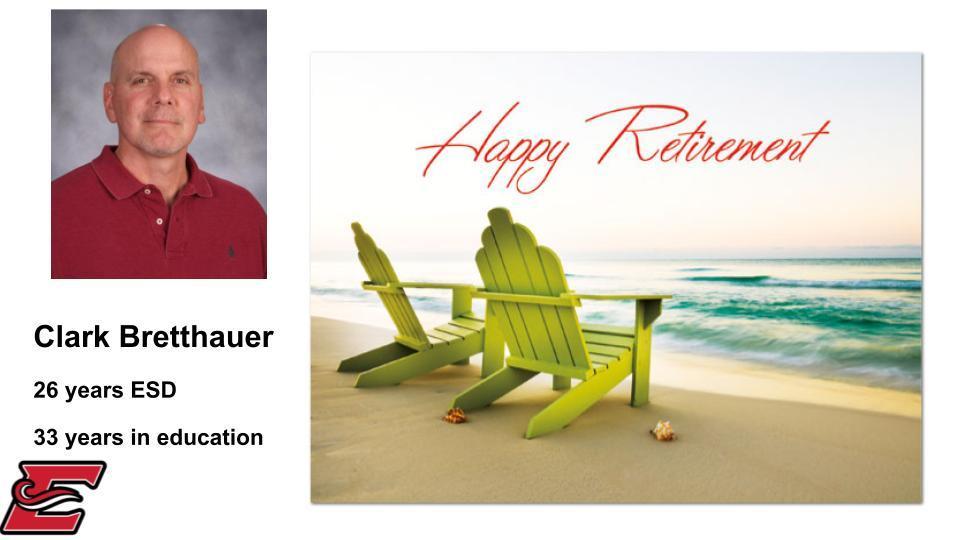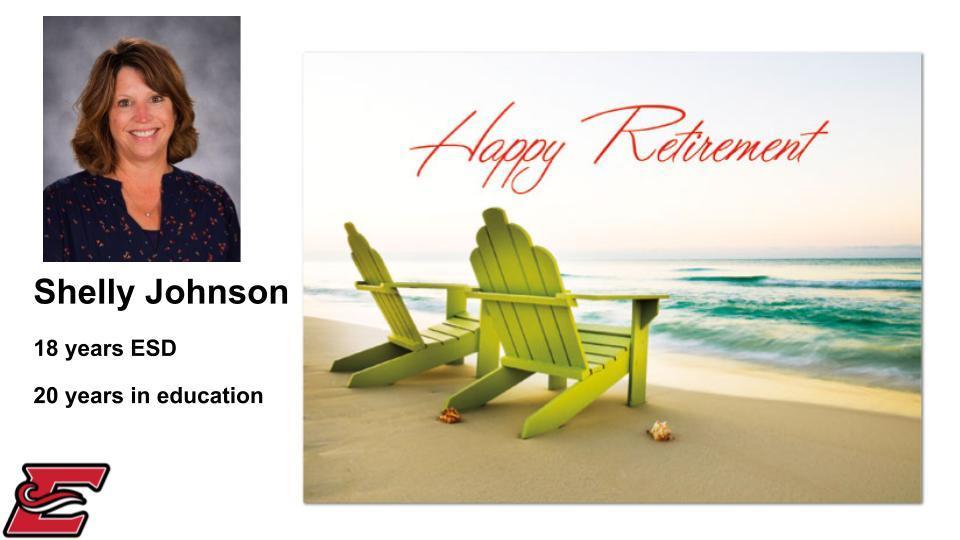 Please help us in celebrating our last student of the month winners for the 2022-2023 school year. In the month of May, we focused on transformation and how much we have grown over the last year. Congratulations to all the winners!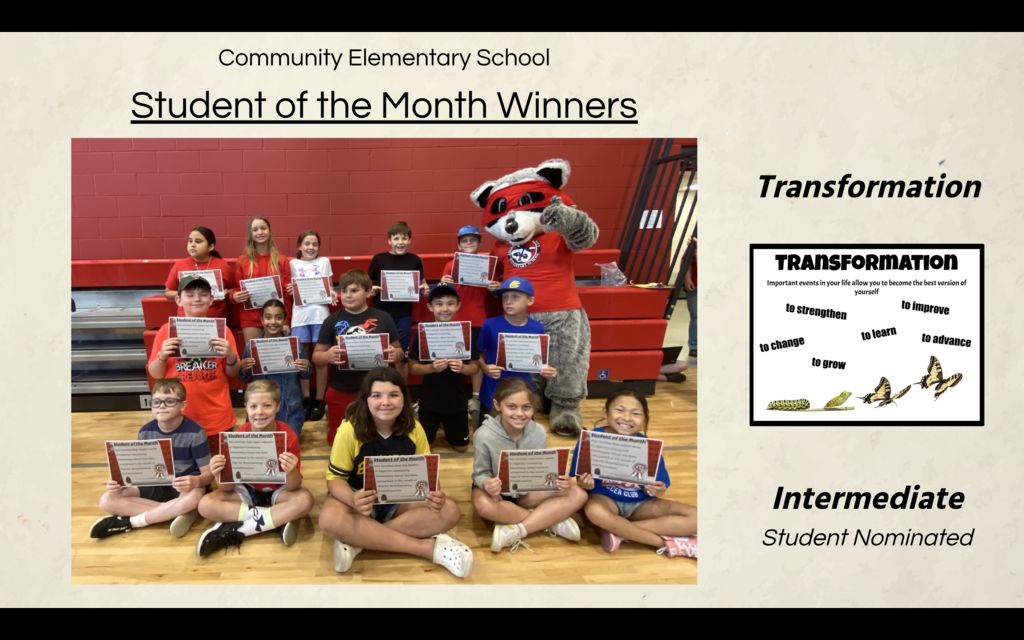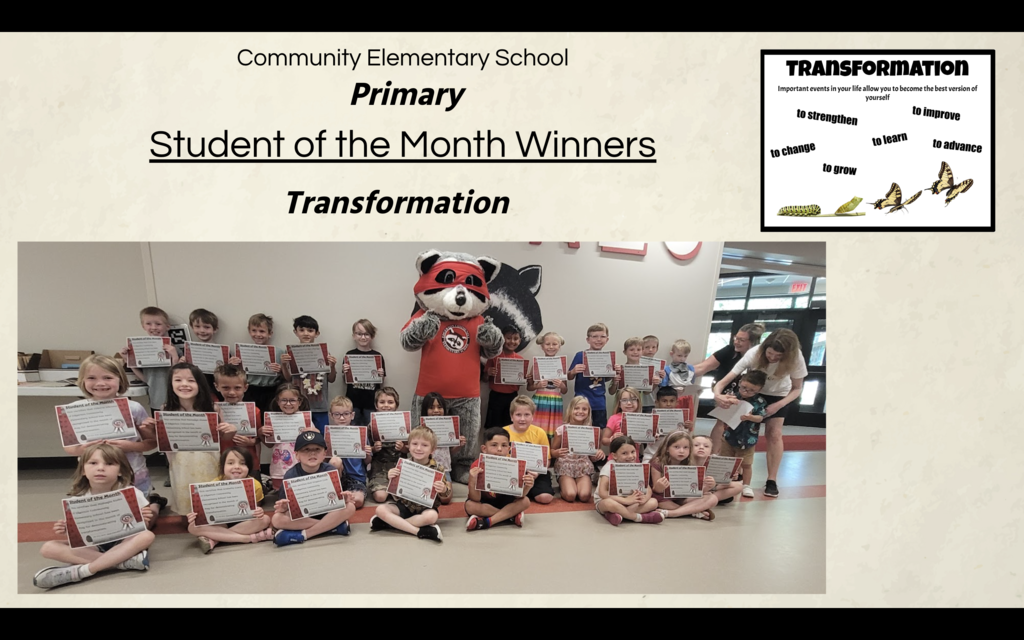 Edgerton High School Pool - (This is a correction from a previous post) Last day for open lap/swim is June 2nd. This summer the pool we will undergoing routine maintance and painting.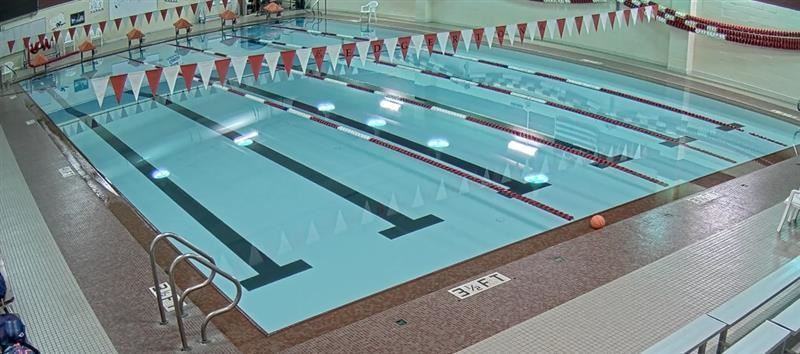 We're excited to share some really special work our students did this year! Check out our two new school anthems for Community Elementary School and Yahara Valley Elementary School. We are so proud of our students and our schools. Thank you to the WEpac and the donors that supported making this project happen. Community -
https://youtu.be/n2mDn2sMMgw
Yahara -
https://youtu.be/t7xOlRSe-h8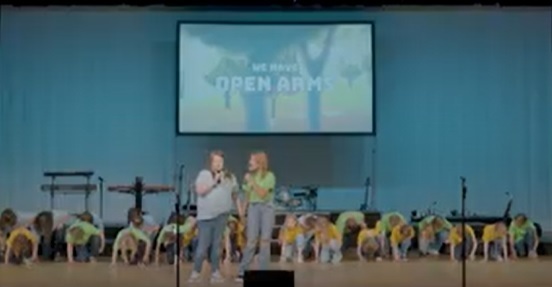 Congratulations to Mrs. Johnson's third grade class, Mr. Vike's fourth grade class, and Mrs. Gibney's fifth grade class for having the most participation in their grade level for the 100 Minute Reading Challenge at Community Intermediate School. They earned an extra recess and freeze pop treat! Great job everyone!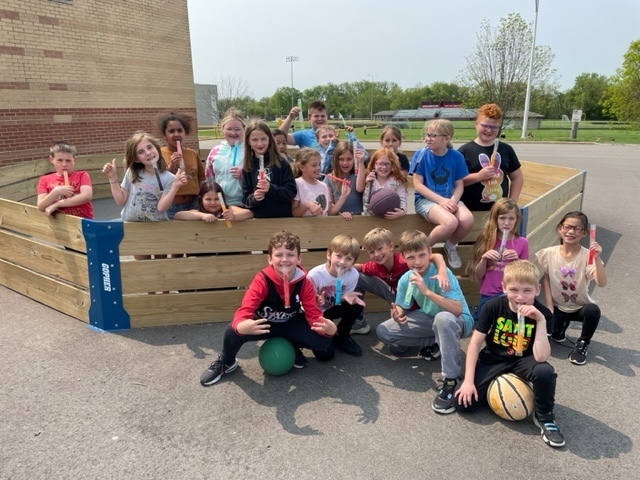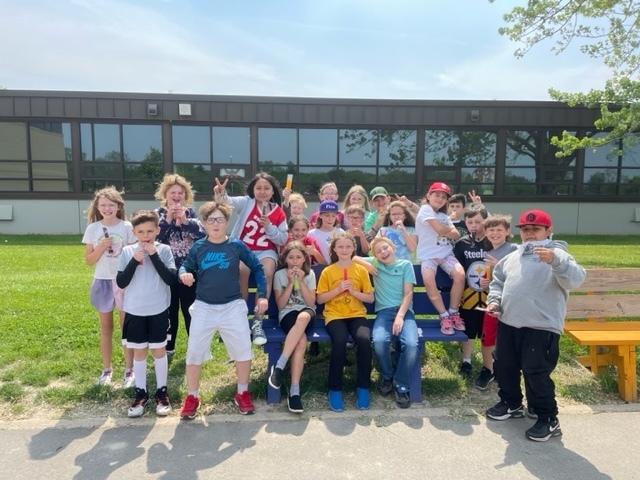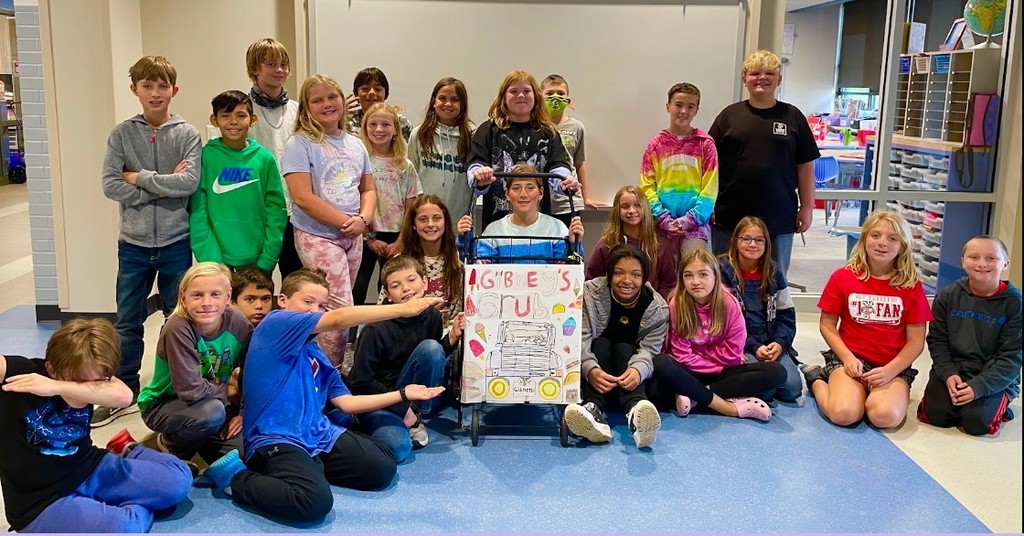 The LAST DAY! Time is running out to be included on the Legacy Wall! Thank you Edgerton Community for helping us achieve Phase 1 of our Fundraising Goal for the Stadium Field Turf Project that will benefit our community for generations to come! We are now in Phase 2 Fundraising for the Main Entrance. Donate by May 31st to be included on the Legacy Wall. Please SHARE with friends and family that may be interested in participating in this extraordinary project!
https://www.edgerton.k12.wi.us/turf