Intermediate Principal Roth Welcome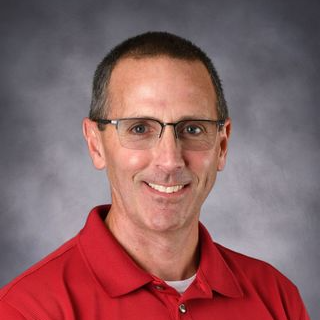 Jerry Roth
Community Intermediate School Principal
jerry.roth@edgerton.k12.wi.us
608-561-6011
Hello and welcome to Community Intermediate School (CIS). Our faculty, staff and administration are looking forward to an outstanding school year with you. We are excited that the 2023-2024 school year holds the promise and potential of being the best school year to this point in each child's academic journey. We are excited to see our returning students, as well as, our new students to the Edgerton community.
Here at CIS, we strive to create a learning environment where all students can thrive and have fun while they learn, grow and make new friends. We can best accomplish this endeavor by making connections with students to help them feel safe, valued and capable of learning. Our dedicated educational support staff, food services team, custodial staff, administrative assistant, teachers, pupil services team and administration plan and deliver the best possible service to our students. Our quality curriculum, instructional strategies and resources are designed to meet the needs of each learner.
Our school utilizes PBIS (Positive Behavioral Interventions and Supports) and Responsive Classroom strategies to help establish a culture that provides behavioral support to positively impact social, emotional, behavioral and academic outcomes for all students. We teach and model character-building traits and develop strong leadership skills in our students to prepare them for future success. With that in mind, we have high expectations for individual student accountability as it relates to treating self and others with respect. Nurturing respect in our school community established the trust that is necessary for all students to feel a sense of belonging.
Here at CIS, we believe that a partnership with families is important in order to enhance learning opportunities, educational progress and school success for our students. Parents and families are encouraged to join the Rascal Community Club, participate in fundraisers and attend school events and activities. Families can stay connected with our school through the district and school website and Facebook page. Together we will help our students reach their full potential.
Jerry Roth
Community Intermediate School Principal